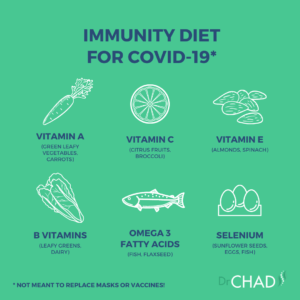 School is back in session across the country! But with the Delta variant on the rise (and affecting children more than the first wave of the pandemic), many parents are looking for ways to protect their kids in addition to masking and vaxxing – myself included.
Here are two important things we do (besides getting enough sleep and washing hands):
#1: Immunity Diet
Vitamin A (green leafy vegetables, carrots)
Vitamin C (citrus fruits, broccoli)
Vitamin E (almonds, spinach)
B vitamins (leafy greens, dairy)
Omega-3-fatty acids (fish, flaxseed)
Zinc (red meat, shellfish)
Selenium (sunflower seeds, eggs, fish)
All of these items are all important micronutrients to get into your kiddo's diet.
#2: Supplements
Calcium 1000mg/day
Iron 10mg/day
Vitamin B12 1.2 mcg/day
Vitamin C 25mg/day
Vitamin D 600 IU/day
Zinc 20mg/day
Elderberry 100-200mg/day.
As always, make sure to consult with your pediatrician for needs specific to your kids!
Fox 8 Interview Discussing Delta Variant