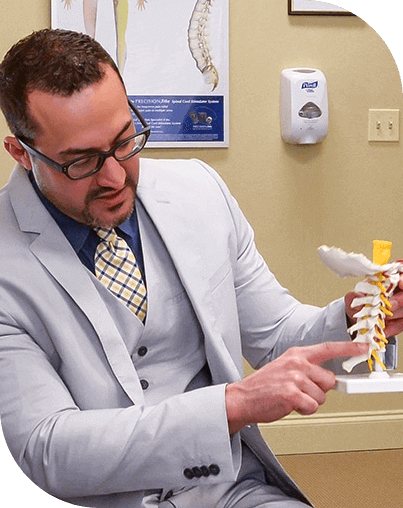 Extraordinary Success In
Living Pain

Free
Dr. Chad Domangue, a south Louisiana native, is an Interventional Neurologist and Pain Management Specialist with extensive training in diagnosing and treating conditions that cause chronic pain. He has developed a reputation as a pioneer in the field of medicine, as he is not afraid to challenge the status quo in order to provide better treatment options for his patients.
Through interaction with thousands of chronic pain patients, Dr. Domangue recognized that many chronic pain patients are also struggling with anxiety and stress, but the options available for treating their anxiety are not terribly effective or healthy. He has dedicated his work to holistic remedies that can alleviate suffering and improve quality of life.
new alternatives to surgery
Stay

Informed.

We know diagnosing and treating pain is complex. That's why we use a multi-faceted approach to encompass the latest, proven treatments for chronic-pain sufferers.